The best games word puzzle for Iphone on May 2016 are here. After part 1 i want to show you another 5 word puzzle games for iPhone. Here is the list:
Snap Attack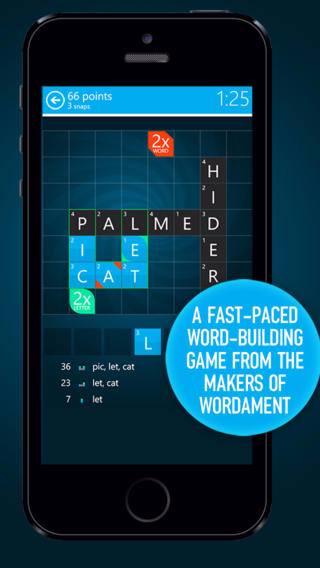 Wordament ® Snap Attack ™ is a brand-new, fast-paced word-building tournament that challenges your brain in 2 1/2-minute rounds. Players from around the world compete on the same board, using the same clock, making as many Snaps as possible. At the end of each round, a real-time leaderboard shows how all participants ranked by score.
In Wordament Snap Attack, score points by building words with colored movable letter tiles that connect to fixed black letter tiles on the game board. Snaps are valid words that can be read from left to right or top to bottom. The more tiles a Snap includes, the more points it's worth.
Wordament Snap Attack tracks your progress by maintaining rich statistics about your gameplay, including your best Snap, total score, first-place finishes, and more. Xbox Leaderboards show who's rocking it for the day, hour, and overall. Climb the ranks and earn achievements and bragging rights along the way.† Will you be the next Snap Attack champion?
Download
7 Little Words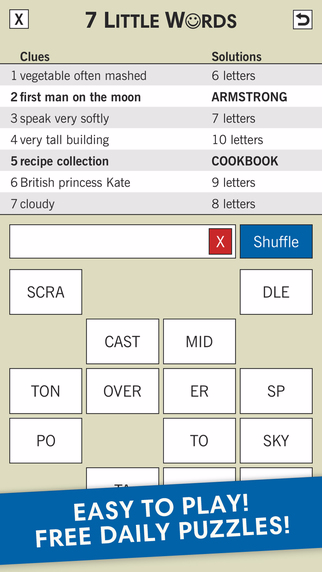 If you enjoy crossword puzzles, word finds, and anagram games, you're going to love 7 Little Words!
Each bite-size puzzle consists of 7 clues, 7 mystery words, and 20 letter groups. Find the mystery words by deciphering the clues and combining the letter groups.
7 Little Words is FUN, CHALLENGING, and EASY TO LEARN. We guarantee you've never played anything like it before. Give 7 Little Words a try today!
From the creators of Moxie and Red Herring.
Retina and iPad ready.
Download
Slice Words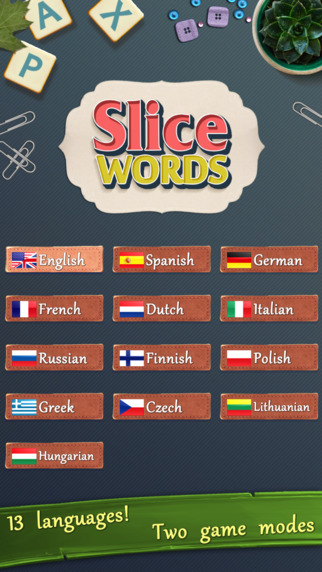 Slice Words is a fascinating mix of crossword and puzzle.
Choose from two game modes:
Restore a crossword puzzle from pieces of words using a clue, or test your knowledge of foreign words and learn new ones in Language Quiz
Features:
– 13 languages – English, Spanish, German, French, Dutch, Italian, Russian, Finnish, Polish, Greek, Czech, Lithuanian, Hungarian
– Two game modes – word puzzle and language quiz
– More then 150 puzzles in puzzle mode
– Hundreds of words
– Great opportunity to test your knowledge of foreign words
Download
Rebus Puzzles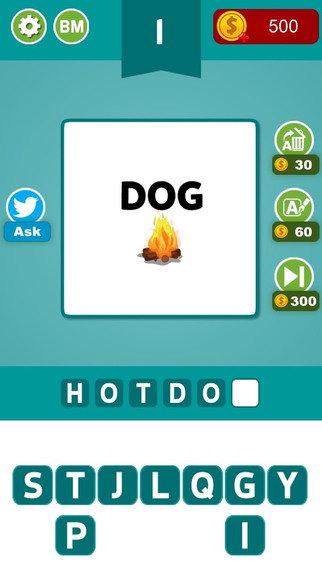 Rebus Puzzles – Look at the arrangement of the letters or pictures to guess a word or phrase!
A new addictive and funny puzzle game from the creators of What Restaurant.
Each level is picture with words & images, can you guess what's the phrase?
These puzzles are called Rebus puzzles or pictogram puzzles and it has been used by people since the Middle Ages.
*** GAME FEATURES ***
• Tons of puzzles
• Instant fun, just download & play!
• Share, ask your friends via twitter or messaging.
• Super easy controls & funny animations.
• Easy to play, no registration or no complicated rules.
• Earn hints and coins as you play.
For those who like a bit more of a challenge and creative thinking, you won't be able to stop playing Rebus Puzzles!
This is a great puzzle game for friends or families!
Download