After the part one of the best word puzzle games on Android for May 2016 has come the time for part 2. Look here on the 4 word puzzle games on Android:
7 Little Words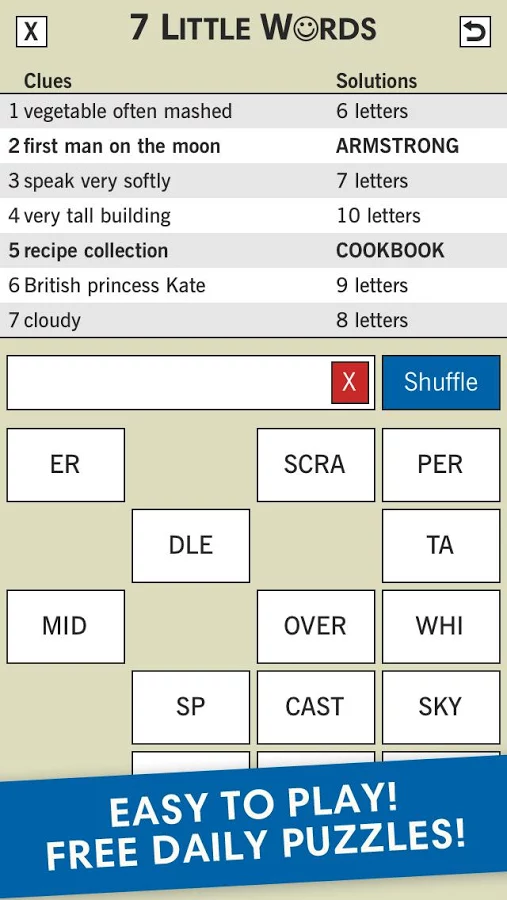 If you enjoy crossword puzzles, word finds, and anagram games, you're going to love 7 Little Words!
Each bite-size puzzle consists of 7 clues, 7 mystery words, and 20 letter groups. Find the mystery words by deciphering the clues and combining the letter groups.
7 Little Words is FUN, CHALLENGING, and EASY TO LEARN. We guarantee you've never played anything like it before. Give 7 Little Words a try today!
Download
Slice Words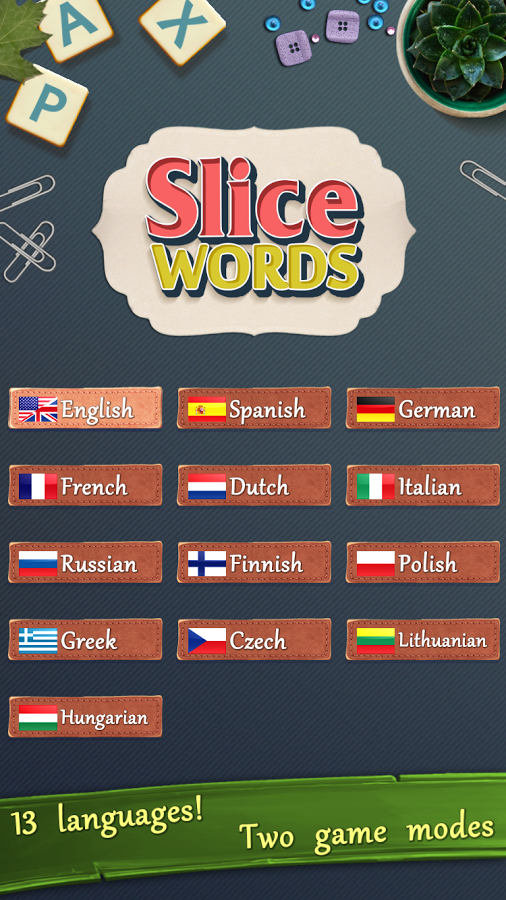 Slice Words is a fascinating mix of crossword and puzzle.
Choose from two game modes: restore a crossword puzzle from pieces of words using a clue, or test your knowledge of foreign words and learn new ones in Language Quiz
Features:
13 languages – English, Spanish, German, French, Dutch, Italian, Russian, Finnish, Polish, Greek, Czech, Lithuanian, Hungarian
Two game modes – word puzzle and language quiz
More then 150 puzzles in puzzle mode
Hundreds of words
Great opportunity to test your knowledge of foreign words
Download
Rebus Puzzles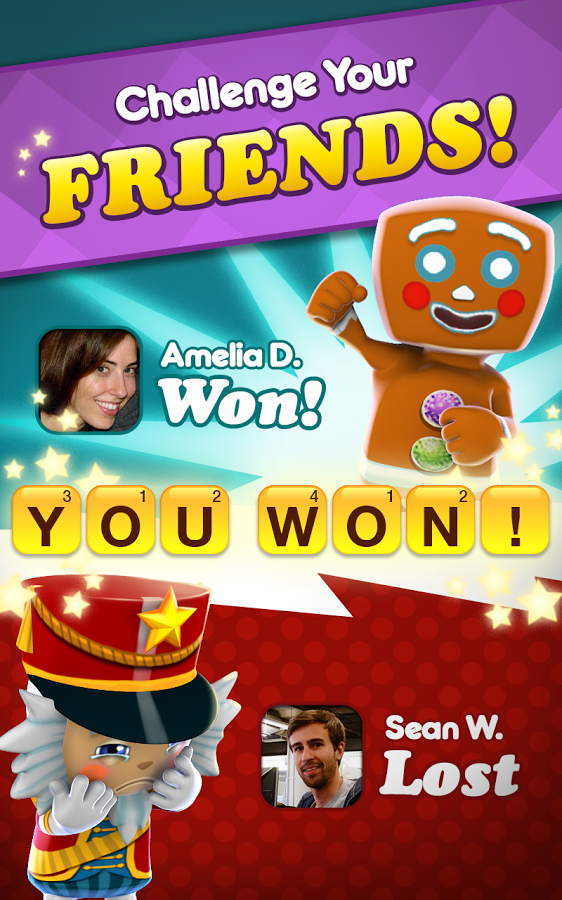 Build secret words and keep your friends guessing in Hanging With Friends – A brand new twist to the classic game of hangman!
★ Challenge, stump and amuse your friends by crafting word puzzles for them to solve
★ Customize your hangman experience with different scenes, balloons and characters
★ Need a hint? Use strategic lifelines to help you solve a puzzle
★ Invite new friends with Facebook or make new ones with the random opponent matchmaker
★ Connect with your friends and family with in-game chat
It's a different puzzle every single time!
Download