I have wrote a few days back an article about the best word puzzle games on Android May 2016. Now is time to talk about the best iPhone word puzzle games on May 2016. Here is the list we compiled:
Wordfeud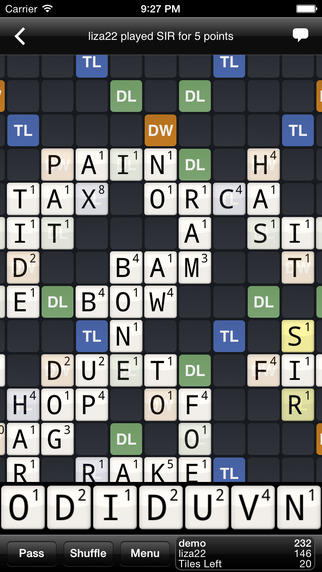 Wordfeud is a multiplayer puzzle game where you can challenge friends and random opponents and play in up to 30 separate games simultaneously!
Create and place words on the 15 by 15 tile board and earn points for creativity and placing letters on the high scoring Double Letter, Double Word, Triple Letter and Triple Word tiles.
Search for friends to play against or allow Wordfeud to match you up with an opponent. Even chat with them – smack talk or praise – it's your choice!
Tired of the same standard board each game? Choose the option to randomize the board and change up where the DL, TL, DW, TW tiles are placed – giving the classic game a new twist!
Features:
– Choose to play with friends or be matched up against random opponents
– Play in 30 simultaneous games!
– Random board option to mix up the DL, DW, TL, TW tiles
– Push notifications informing you of opponent's latest move
– Uses English, Spanish, Portuguese, French, Dutch, Norwegian, Swedish, Danish and Finnish dictionaries
– Chat with your opponents
Download
WordBrain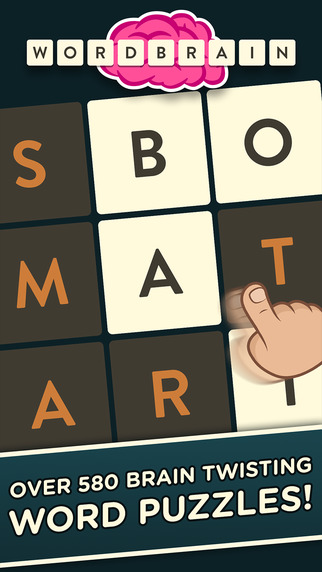 This is a game for the true Word Genius! It starts very easy but gets challenging quickly. Find the hidden words, slide your finger over them, see the puzzle collapse. Do it all in the correct way and order and you will be able to clear the grid.
Be prepared for a very intriguing word puzzle game – sort of a Soduko and Candy Crush Saga twist on Ruzzle & Scramble.
The game features 15 languages and there are 580 levels per language! Even the smartest word game enthusiasts will have a real challenge to complete this game. In fact: only very few has!
Download
4 Pics 1 Word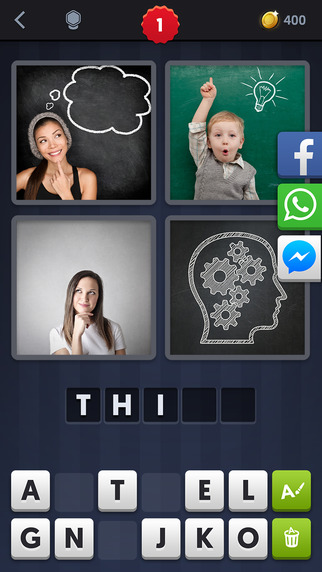 HE #1 HIT WITH OVER 150,000,000 PLAYERS WORLDWIDE!
4 pictures that have 1 word in common – what is it?
Find out why everyone loves this game and JOIN THE FUN NOW!
*ENDLESS FUN WITH NEW PUZZLES!*
Can you guess the words and unlock the levels? Countless puzzles from easy to tricky are waiting for you! New puzzles are added continuously for endless word fun!
*PURE, INSTANT FUN*
No registration, no complicated rules. Just start playing and have fun!
*SIMPLE AND HIGHLY ADDICTIVE GAMEPLAY*
Which word are we looking for? Look at the four pictures; find out what they have in common. Win!
*THE MOST ADDICTIVE BRAINTEASER IN THE WORLD!*
There are over 150,000,000 4 Pics 1 Word enthusiasts playing across the globe in 8 languages. Join them!
Download
WordStreak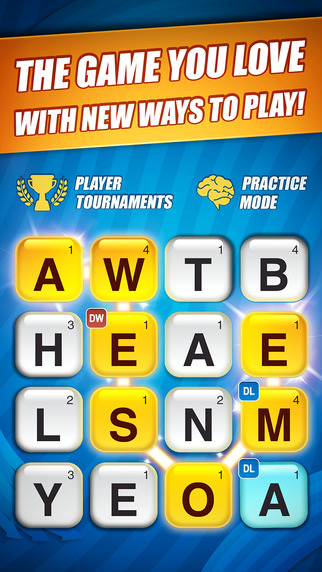 Are you a word genius and love a challenge?
Then join the millions who are now playing Word Streak With Friends,
the addictive fast, fun game of finding words!
Score the most points by making as many words as possible in any direction before the time runs out.
With 4 modes of exciting game play you can play who you want, when you want and how you want
● Head-to-Head: Challenge a friend or worthy opponent to a heads up battle of the best vocabulary
● Daily Challenge – Streaks: Complete the challenge to win rewards. There's a new twist every day!
● Tournaments: Join a live Tournament to prove yourself and compete against seven others for the top spot to win prizes
● Solo Play: Train with The Coach online or offline to sharpen your skills
Download
Letterpress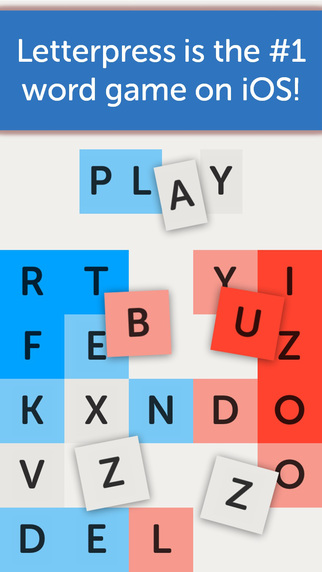 KEY FEATURES
• PLAY at your own pace across ALL your iOS devices. Configurable push notifications and app badges signal when it's your turn.
• COMPETE against current friends or let Game Center find an opponent.
• DICTIONARY powered by Merriam-Webster ensures quality word lists plus real-time access to definitions.
• Many more features and customizations available.
RAVE REVIEWS
"Letterpress combines the fun of Boggle with Risk. It's a great two-player app for word game fans." — Macworld
"The interface is packed with delightful interaction elements at every turn." — The Next Web
"It's quickly become one of my favorite games on iOS." — MacStories
"Letterpress is a painfully addictive word game, earning its place on my home screen and sure to win the hearts of people in bathrooms everywhere." — iMore
"Simple And Awesome." — Touch Arcade
Download