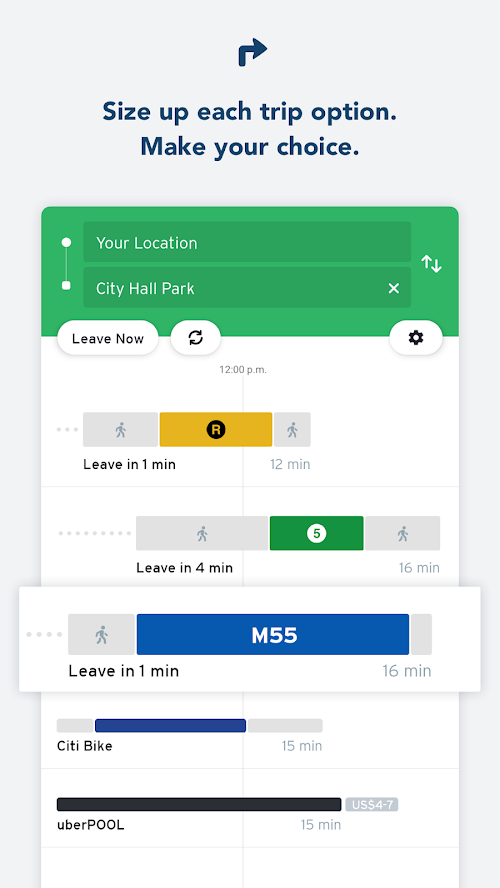 We already talked a few weeks ago about the best maps and gps apps for Android and we now want to talk about best free transit a city apps for 2019.
If you live in a big city this are one of the bests apps you can use on Android. Also please note that lots of cities have their own apps.. so you can search for a local app as well. If you travel… this are one of the best apps.
You can also check the maps apps… as those have also lots of transit city info.
Citymapper is the ultimate transit app, making cities easier to use!
Features:
THE SMART TRIP PLANNER
REAL TIME DEPARTURES
ALERTS
STEP-BY-STEP DIRECTIONS
OFFLINE MAPS
Public transit is an integral part of urban living. Whether you ride the train, subway, bus, light rail, or metro on a daily basis or on occasion, getting the best public transportation directions can be stressful.
Features
Real time arrivals
Real time alerts
Live Directions
Users reports
Favorite lines, stations, and places
Bike routes
Maps view
Transit is your real-time urban travel companion.
FEATURES
Know when your next subway or bus is arriving with real-time predictions
Plan A-to-B trips with ease.
See exactly where your bus or train is on the map in real-time.
Get push notifications if service disruptions will affect your commute (in select cities).