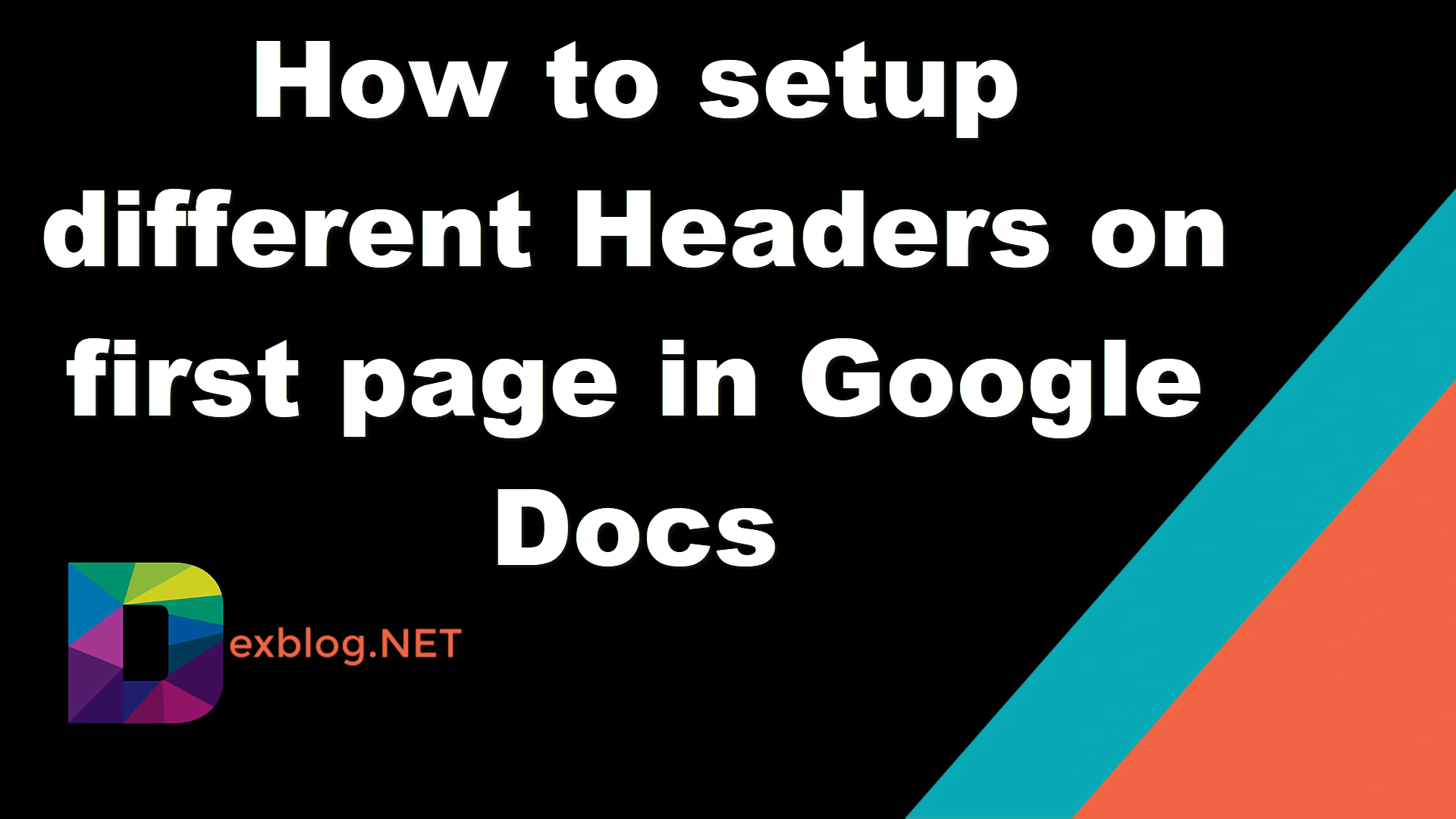 I am going to show you How to setup different Headers on first page in Google Docs
By standard Google Docs allows you to setup headers quite easy. Just double click the top part and you will activate the headers.
Go to first page and double click the header.
Here just click on Different first page and you will have a different header for the first page. Is that easy.