We have recent made an article that was showing you some of the best camera apps for iPhone and one of this was Camera Plus.
This app usually cost 2$ but this week Camera Plus is free.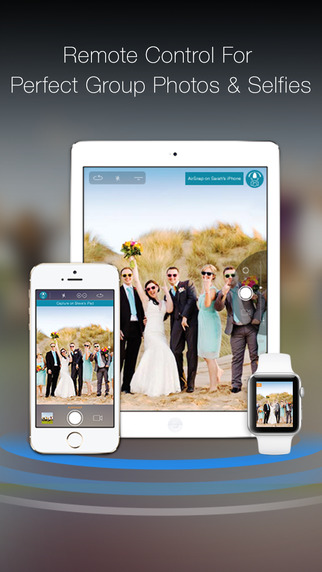 This app has the following features:
The original Camera Plus comes with AirSnap, an easy and intuitive way to remote control the capture of photos and videos. The app also specializes in shooting brilliant macro photos and is compatible with Apple Watch too!
AIRSNAP – MAGICAL REMOTE CONTROLLED PHOTOGRAPHY:
'AirSnap' is a feature with which you can remote control an iPhone or iPad using another to capture photos and videos wirelessly. Simply pair and instantly get to trigger the capture of photos and videos using any 2 iOS devices like iPhone, iPad and now Apple Watch.
This is perfect for family gatherings, friendly outings, group selfies, wildlife & landscape photography and more.
BRILLIANT MACRO PHOTOGRAPHY:
Love capturing stunning close-up shots of raindrops, flowers and butterflies? With Macro Focus mode, instantly shoot pro-like macro photos that carry amazing detail.
CAMERA PLUS ON APPLE WATCH:
Camera Plus on Apple Watch takes photo and video capturing to the next level with easy access to features like:
• Photo capture
• Video recording
• Choice of front and back camera
• Flash
• Countdown timer
• Instant preview after capture
• Live Preview when capturing
CINEMATIC AND BEAUTIFUL VIDEOS:
Camera Plus comes with 'Focus Shift' to capture videos like a pro. This feature allows you to focus in and out of desired subjects during recording to give that cinematic effect for perspective.
Camera Plus also gives you the option to capture videos in 480p and 720p for reduced file sizes!
OTHER FEATURES:
• LUMY – A slider for instant brightness control for photos and videos
• HDR & PHOTO FILTERS – Beautiful array of filters for memorable pics
• PHOTO CAPTIONS – Apply text on photos in a variety of fonts and colors
• 'PIX'D – One touch auto photo enhancement
• EASY IMAGE EDITING – Adjust the Color, Temp. etc. to make images perfect
• PRIVATE FOLDER – Lock photos and videos away from prying eyes
iPAD FEATURES:
• SOFT FLASH/CUSTOMIZABLE BUTTON PLACEMENT: These are must-have features for the iPad!
Download