Wordfeud –
Free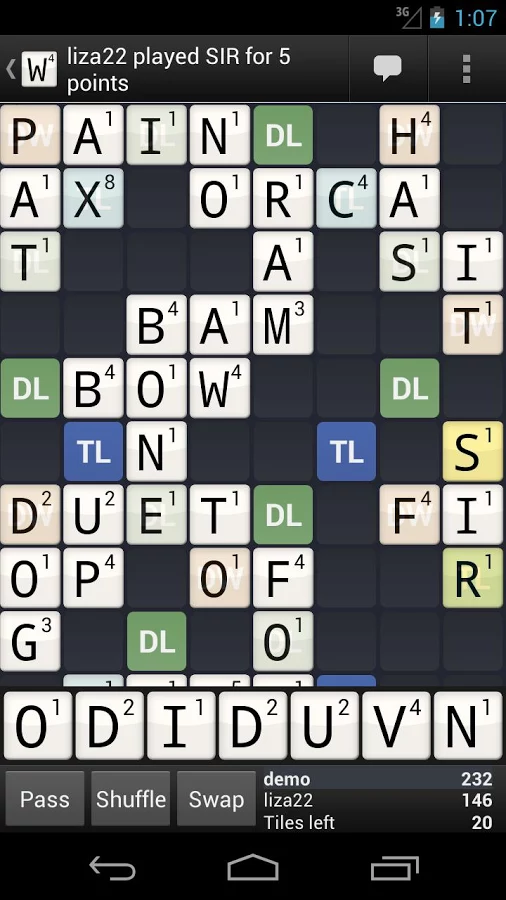 Play against 20 million opponents!
Wordfeud is a cross-platform multiplayer puzzle game available for Android and iPhone. Challenge friends and random opponents and play in up to 30 separate games simultaneously!
Create and place words on the 15 by 15 tile board and earn points for creativity and placing letters on the high scoring Double Letter, Double Word, Triple Letter and Triple Word tiles.
Features:
– Choose to play with friends or be matched up against random opponents
– Play in 30 simultaneous games!
– Random board option to mix up the DL, DW, TL, TW tiles
– Push notifications informing you of opponent's latest move
– Uses English, German, Spanish, French, Dutch, Norwegian, Swedish, Danish and Finnish dictionaries
– Chat with your opponents
Download
WordBrain –
Free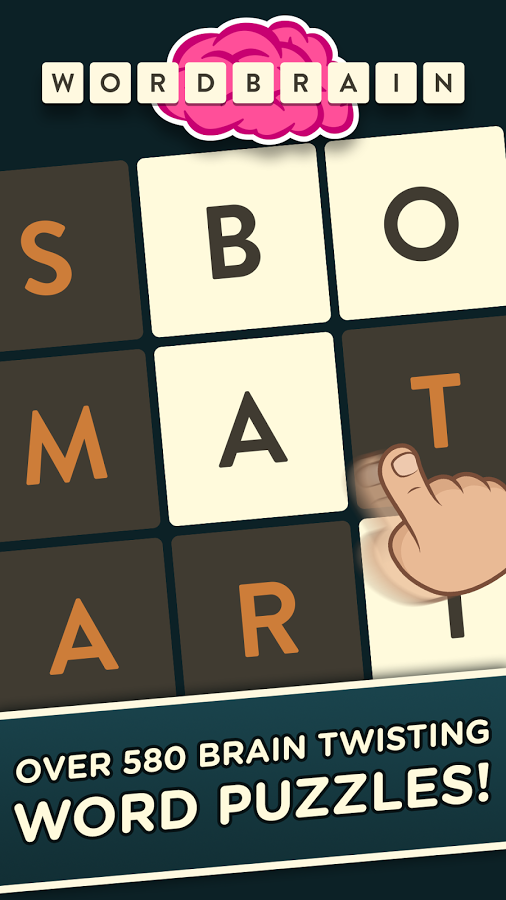 It starts very easy but gets challenging quickly. Find the hidden words, slide your finger over them, see the puzzle collapse. Do it all in the correct way and order and you will be able to clear the grid.
The game features 15 languages and there are 580 levels per language! Even the smartest word game enthusiasts will have a real challenge to complete this game. In fact: only very few have!
Download
4 Pics 1 Word –
Free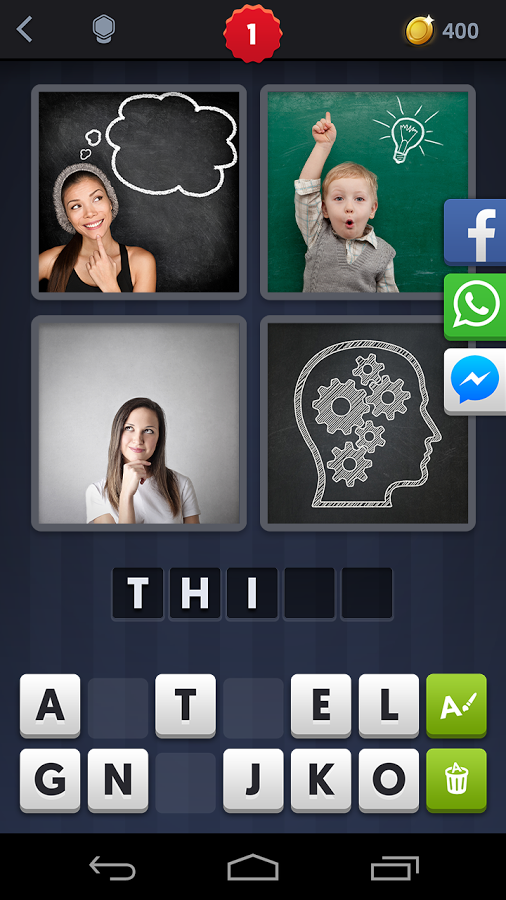 THE #1 HIT WITH OVER 150,000,000 PLAYERS WORLDWIDE!
NOW YOU CAN GET INTO THE HOLIDAY SPIRIT WITH THE CHRISTMAS EDITION OF 4 PICS 1 WORD!
4 pictures that have 1 word in common – what is it?
Find out why everyone loves this game and JOIN THE FUN NOW!
★ENDLESS FUN WITH NEW PUZZLES!★
Can you guess the words and unlock the levels? Countless puzzles from easy to tricky are waiting for you! New puzzles are added continuously for endless word fun!
★PURE, INSTANT FUN★
No registration, no complicated rules. Just start playing and have fun!
★SIMPLE AND HIGHLY ADDICTIVE GAMEPLAY★
Which word are we looking for? Look at the four pictures; find out what they have in common. Win!
★THE MOST ADDICTIVE BRAINTEASER IN THE WORLD!★
There are over 150,000,000 4 Pics 1 Word enthusiasts playing across the globe in 8 languages. Join them!
Download
WordStreak –
Free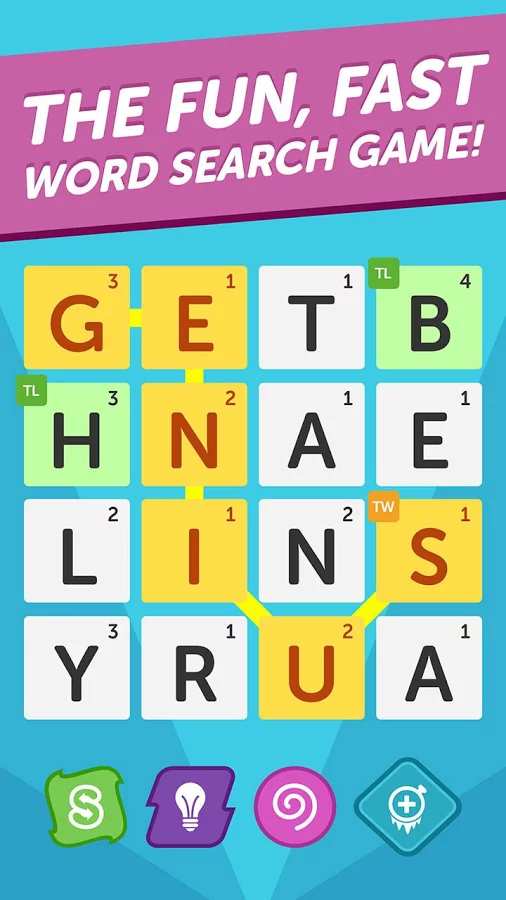 With 4 modes of exciting game play you can play who you want, when you want and how you want
★ Head-to-Head: Challenge a friend or worthy opponent to a heads up battle of the best vocabulary
★ Daily Challenge – Streaks: Complete the challenge to win rewards. There's a new twist every day!
★ Tournaments: Join a live Tournament to prove yourself and compete against seven others for the top spot to win prizes
★ Solo Play: Train with The Coach online or offline to sharpen your skills
Download
Snap Attack –
Free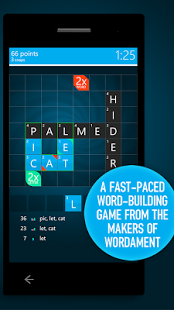 In Snap Attack, score points by building words with colored movable letter tiles that connect to fixed black letter tiles on the game board. Snaps are valid words that can be read from left to right or top to bottom. The more tiles a Snap includes, the more points it's worth.
Snap Attack tracks your progress by maintaining rich statistics about your gameplay, including your best Snap, total score, first-place finishes, and more. Xbox Leaderboards show who's rocking it for the day, hour, and overall. Climb the ranks and earn achievements and bragging rights along the way. Will you be the next Snap Attack champion?
Download