I have recent wrote an article about the best camera apps on android phones and i decided to make one for iOS.
Iphone has a better camera that many of the Android phones. But what are the best camera apps for iPhone? Here is a compiled list with some of this apps:
Manual –

2.99$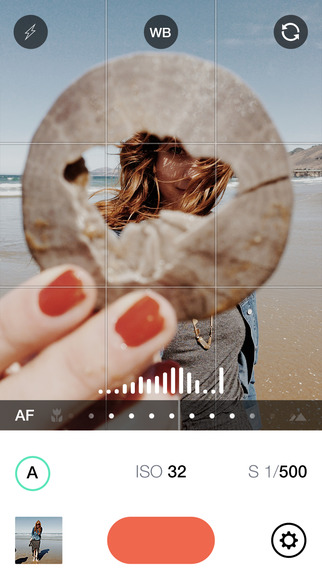 powerful camera app with full control over your image. Quickly and simply adjust all parameters of your image. No more tapping and hoping automatic can understand what you want. Take control.
Full independent control of
• Shutter
• ISO
• White Balance
• Focus
• Exposure Compensation
Cool Things®
• Live monitor automatic exposure values
• Live Histogram
• Photos save directly to Camera Roll
• Focus zoom
• Optional delayed shutter for long exposures
• Fill Flash Mode (Flashlight)
• Grid Overlays (Rule of Thirds, Square)
• Light & Dark Themes
• EXIF viewer
Download
Focus –

1.99$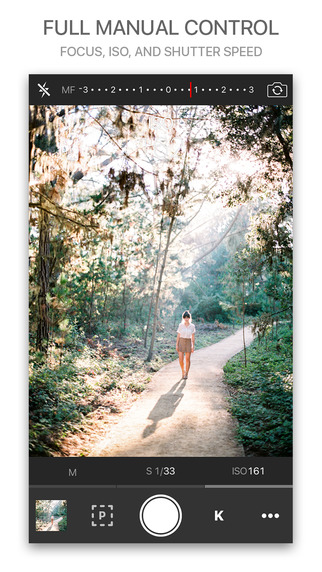 What's the point of manual focus if you need a magnifying glass? See what's in focus with Smart Focus Peaking™.
Full manual control of:
• Focus with Smart Focus Peaking™
• ISO
• Shutter Speed
• White Balance
• Exposure Compensation
• Fill Flash Brightness
More Sweet Features:
• Live Light Meter
• Live ISO and Shutter Values
• 3D Level
• Rule of Thirds, Triangle, and Golden Spiral Overlays
• 3 & 10 Second Timers
• Photos save directly to Camera Roll
Download
Camera+ –

2.99$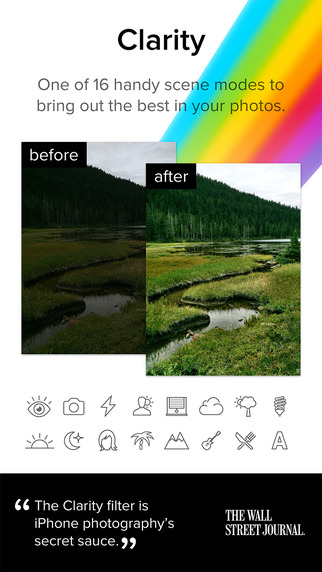 It's all about one thing… great photos!
Whether you're a seasoned photographer or someone who's barely touched a camera, Camera+ will make you love taking photos.
Touch Exposure & Focus
Set exposure separately from focus. You can now easily control how light or dark your shots come out.
Shooting Modes
Use the Stabilizer to steady your iPhone and get the sharpest photos you can. There are countless uses for the Timer including taking the highest-quailty self-portraits. Capture all the action by using Burst to take rapid streams of shots.
Digital Zoom
Up to 6× zoom with advanced digital processing provides you with quality that simply blows away the competition.
Front Flash
How many times have you wanted to take a pic of yourself in a dark room but couldn't. Well, now you can!
Horizon Level
Use the Horizon Level to eliminate taking crooked shots.
Clarity
Clarity is one of the biggest breakthroughs to happen to image processing in a long time. Clarity analyzes your photos and makes several intelligent adjustments that magically bring out details and breathe life into dull photos. With Clarity, you'll stop throwing out bad photos… you'll be amazed to see what it can do to photos that you'd typically consider unusable, like shots that came out too dark.
Scene Modes
Most modern digital cameras all have scene modes to help you get the best photos for your particular situation. With Camera+, you get to choose from several scene modes including Food, Sunset, Night, Portrait, Beach, and many more.
Effects
Professional photographer, Lisa Bettany created a slew of stunningly beautiful effects. Make your photos shimmer with "HDR"… get down and dirty with "Grunge"… fill your pics with emotion and despair with "So Emo". And this is just the tip of the iceberg… there are dozens of 1-touch effects for you to experiment with.
Lightbox
All the pics you take in Camera+ go in the innovative Lightbox where you can quickly and easily skim through them and get rid of bad shots. You save only the photos you're satisfied with so that your camera roll stays neat and clean.
Sharing
Whether you want to show your results to your friends and family or the whole world, Camera+ has got you covered. Proudly share your photos on Facebook, Twitter, and Flickr. Or go the more personal route and email or message them from right within the app.
iCloud Lightbox sync
Automatically sync your Camera+ photos between all of your devices. Shoot all day on your iPhone… and then edit at night on your iPad.
Crops
If you didn't line-up your shot perfectly when you took it, you can easily fix that with Camera+. And when you want to get a bit creative, we setup a bunch of popular crop sizes for you. With a single tap, you can make your pics square, 4×6, 8×10, and more.
Borders
With Camera+ you get several great border designs, from simple black and white borders to more gritty designs, you'll be able to add wonderful finishing touches.
Captions
Have some fun with your photos by putting captions on them. It's a great way to really personalize your favorite shots.
Download
ProShot –

3.99$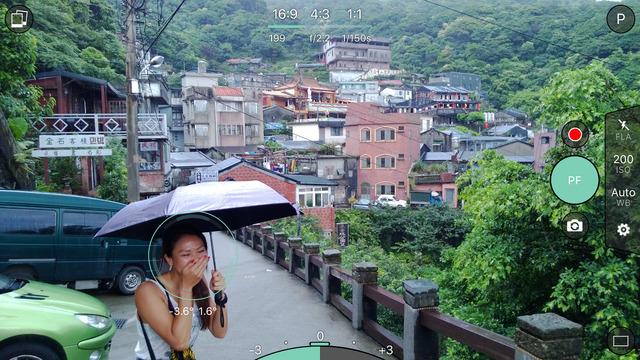 + Auto, Program, Manual, and two fully configurable Custom modes, just like a DSLR
+ Manual, semi-manual, or automatic control over exposure, flash, focus, ISO, shutter speed, torch intensity, and white balance
+ Shoot full resolution in 16:9, 4:3, and 1:1
+ Full-res Burst and Timelapse modes, all with full manual controls
+ Light Painting mode with two submodes
+ Zero-lag bracket exposure up to ±3, in 1/3 stop increments
+ Adjustable bracket type
+ Auto ISO, as well as Lo and Hi extended ISO settings
+ Light meter
+ Manual focus assist
+ Front-facing camera with exposure control
+ Zoom with just one finger, up to 50X
+ Fully featured Camera Roll with EXIF metadata, support for video playback, media sharing, and delete
+ Grid overlay
+ 3D level with 5 different modes
+ Customizable accent color
+ Most innovative camera UI ever created
— VIDEO FEATURES —
+ Manual, semi-manual, or automatic control
+ Record video in any mode (Auto, P, M, C1, or C2)
+ 4K Video (on supported devices)
+ 4K Timelapse (on supported devices)
+ Adjustable resolution and frame rate
+ Industry-standard options for 180 degree rule
+ Zoom and change any camera parameter, even during video recording
+ Capture still frames during video recording
+ Video light with adjustable brightness
Download
Instagram –

Free
Even if it is not a dedicated camera app, Instagram uses a lot the camera and editing pictures.
* Edit photos and videos with free, custom-designed filters.
* Improve photos with 10 advanced creative tools to change brightness, contrast and saturation as well as shadows, highlights and perspective.
* Find people to follow based on the accounts and photos they already love.
* Make videos look cinematic with Instagram's custom-built stabilization.
* Instantly share photos and videos on Facebook, Twitter, Tumblr and other social networks.
* Connect with Instagrammers all over the world and keep up with their photos and videos.
* Send private photo and video messages directly to friends.
* Use Handoff to switch between your Apple Watch and your iPhone
Download